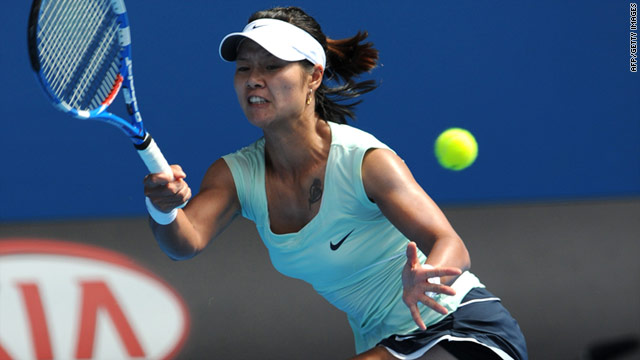 (CNN) -- China's Li Na made history on Thursday by becoming the first Asian tennis player to reach the final of a grand slam tournament in the Open era, ending the Australian hopes of world No. 1 Caroline Wozniacki.
Baru seminit tadi mama tengok CNN, She is the Grand Slam Tournament Champion this year! Wauuu....FIRST ASIAN Tennis player...
Bila ditanya mak dia tak dtg ke? dia cakap mak dia busy dgn menda lain so tanak dtg tgok dia masuk final...Semua penonton tergelak dgn cara dia yg selamba n nampak joker sikit.
Anyway, congratulations for being the First Asian to win this grand slam!